From 17th - 19th of 2022 the World Future Energy Summit will take place in Abu Dhabi, UAE. Merus Gmbh and his Partner MerusTech, can be found on the German Pavillion. Stand No. 7141. Organized by the German Water Partnership, we will meet existings customers from this area and hope for a lot new contacts.
The Europort was the first presence fair in the Netherlands for almost 2 years. Due to Covid only virtual exhibitions have been possible. With very strict rules against Covid, the fair took place in Rotterdam from 02 - 05 Novmeber 2021. The team of Pronomar, our strong partner in the maritime industry, was presenting the Merus Rings and came home with a lot of new projects. People have been very happy to meet again face to face after long time.
You will find us at AGRYD Expo Virtual throughout September 2021. Our partner Techgreen from Chile will represent Merus here. Workshops will be offered on a weekly basis. The topics of water and energy are in the foreground.
In March we will be on Lloydminster's largest Tradeshow for home, garden, sport, and leisure. "Showcase 2020" March 27-29
From 12-13 February our partner Go Tech will be a guest at the Lloydminster Agri-Visions fair. Here you have the opportunity to learn more about Merus in Canada.
This is the second time we are at the trade fair in Rennes together with our partners in France. Over two days your questions about Merus and water treatment will be answered there.
From 03.-06.12.19 we are guests at the Marintec China in Shanghai. Our dealer has a booth at the conference, we attend the conference and meet customer at the same time.
At the beginning of November our partner in the Netherlands will be at the Europort fair in Rotterdam. If you are interested you will find our colleagues at booth 2303.
In week 43 we take part in the international Water Conference in Bad Soden near Frankfurt in Germany. The topic of the conference are physical, chemical and biological questions and findings around water. Specialists in the field of water from around the world attend this conference, to exchange new findings and networking.
From 07-09 October we were at the Offshore Energy Fair in Amsterdam together with our partner Pronomar. We were able to make new contacts and meet old ones. Many thanks to all who visited us at our booth.
Our next exhibition will take place in Urumqi, China. If you have difficulties with the translation of the banner, here are the most important data: From 2-4 August you will find us at the 5th Xinjiang Asia-Europe Environmental Technology Equipment Exhibition. We look forward to your visit.
In July our Canadian Partners will be on the Ag in Motion exhibition in Saskatoon. We invite you to come and visit them on July 16-18.
In January our partners in France are at the fair in Rennes. The "Carrefour des Gestions Locales de l'Eau" fair will take place from 30.-31.01.2019.
On 22.12.2018 a small fair will take place in Bangkok, Thailand. Under the title "The Hotel & Building Chief Engineer annual meeting and party", a representative of Merus will also be present.
From October 23rd and 24th our partner Pronomar will be present at the Offshore Energy Fair in Amsterdam. Please do not hesitate to contact the staff at stand 1.901 with your questions.
From 17-19 October you can meet Merus in Italy at the H₂O trade show. Our partner Stefano Solmi will answer your questions in pavilion 22 on stand C73.
Our Partner Pronomar kindly invites you to visit them at stand B7.710 at the SMM in Hamburg. They will be pleased to answer all your questions concerning Merus on ships and offshore from 4.-7. September.
In Rennes, France, there will be a exhibition of the Food Processing Industrie March 13-15. Our French partner will be there to answer the questions around working with liquids an a Merus Ring. 
Our partner in Chile will be on the Expomin in Santiago-Chile 23-27 April. The Expomin is an exhibition and congress for Latin American Mining. 
Rodrigo will be there to give you the latest information about the Merus Ring.
In November our partners in France will be 

present at two exhibitions.


They invite you to visit them in Paris November 8-9, or in Nice November 16-17. 
The "Exhibiton for Maritime Technology" will take place in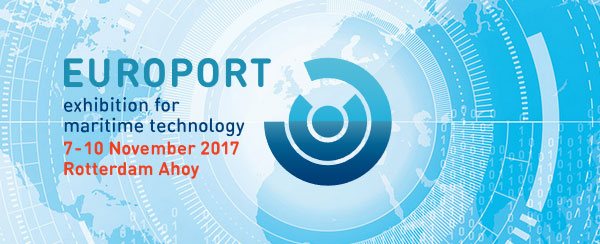 Rotterdam in November. Information concerning the Merus Ring will be provided by Pronomar.

In October our Partner Pronomar will be on stand 1.123 at the Offshore Energy Exhibition in Amsterdam. 
Visit our Indian collegues at the IFAT in Mumbai.

Their stand will be in hall 5.
Our partner Alisson de França is pleased to
welcome you in Brasil. With Workship do Brasil he will be on the Marintec South America on stand 455.
We are there to meet you in hall C3 in Munic on the international trade fair. 
We will be happy to answer all your questions, some presents might also be with us. 
MERUS will be in California from 11th until 17th of September 2016, to attend a roadshow about water technology from
Germany. The German American Chamber of Commerce is organizing this event, supported by the German ministry of economy. The first days we will be in grater Los Angeles and at the end of the week in San Fransisco. 
If somebody like to meet MERUS during this time, please contact either the GACC in San Fransisco or MERUS direct. 
This year is the 7th year Merus is exhibiting on the SMM in Hamburg. With our partner Pronomar from the Netherlands, we are in
the same hall B7 and place as always. We hope we can welcome you during these days in Hamburg. And talk about new developments and activities in the maritime industry.